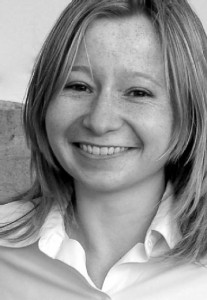 I am a Lecturer in Philosophy at the University of Hull.
I have two main areas of research:
(1) The philosophy of Wittgenstein, early and late, particularly the Tractatus Logico-Philosophicus. I have written on topics such as analysis, clarity, symbolism, language and the expression of thought.
(2) Art, Aesthetics and Photographic images, including work on aesthetic scepticism, time and the causal provenance of photographs, self-portrait photography and analogies between the ontology of works of music and works of photography. I am writing a monograph about Aesthetics and Photography which includes an original theory of the photographic process, centred on a notion I call the 'photographic event'.
Updates:
12/01/16: I've added a new podcast about Photographers Creating Art: see Presentations
01/11/14: Follow me on Twitter @dawn_m_wilson
05/02/14: I contributed to a feature in 'Professional Photographer': see Media & Magazines
31/01/14: I spoke at a colloquium at the V&A: see Presentations
20/07/13: I was interviewed for an NBC News article on 'Selfies'
28/06/13: I presented a paper at a conference on Philosophy of Photography: see Presentations
10/04/12: I have published an article on Self-portrait Photography: see Publications page.
25/02/12: I contributed to a panel discussion at St Anne's College: see Presentations for a Podcast
15/01/12: I have become a member of the White Rose Aesthetics Forum.
01/10/11: I am in the process of changing to my married name: Dawn M. Wilson.
24/9/11: I have been elected to the Executive Committee of the British Society of Aesthetics.
07/9/11: I have been appointed to a permanent lectureship in Philosophy at the University of Hull.
04/8/11: Preview of my new article on Wittgenstein's picture theory: see Publications page.
02/6/11: Programme details from Wittgenstein Symposium in Norway: see Presentations page.
15/5/11: Three recently published articles: on Wittgenstein, Photography and Wittgenstein again: see Publications page.
15/2/11: Links to my recently published BPA report: see Societies page.